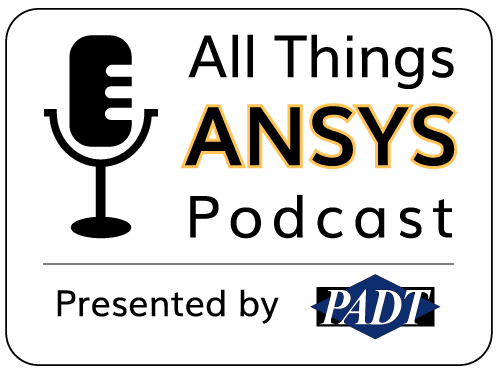 In this episode, your host and Co-Founder of PADT, Eric Miller is joined by PADT's Specialist Mechanical Engineer/Lead Trainer Joe Woodward, and Simulation Support Manager Ted Harris, for a discussion on what's new in the mechanical release for ANSYS 2019 R3, as well as a look at their favorite features. This includes a focus on updates and enhancements to improve ease of use, reduce set-up time, and provide more valuable solutions. 
If you would like to learn more about what this release is capable of, check out our webinar on the topic here:
If you have any questions, comments, or would like to suggest a topic for the next episode, shoot us an email at podcast@padtinc.com we would love to hear from you!