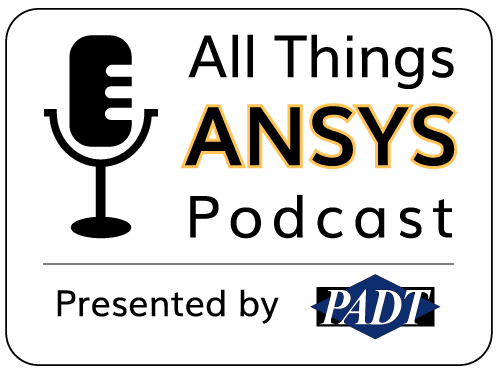 In this episode your host and Co-Founder of PADT, Eric Miller is joined by ANSYS CFX & Turbo Tools Lead Technical Product Manager Robin Steed, and Managing Director at PCA Engineers Limited, Chris Robinson, live at the 2019 ASME Turbo Expo in Phoenix Arizona, for a discussion on the past, present, and future of ANSYS CFD and its use in the realm of turbomachinery. Both Robin and Chris have multiple years of experience working in this industry, and their expertise provided some fascinating insight into what this tool is all about. 
If you would like to learn more about what's available in the latest CFD update check out PADT's webinar on Fluids Updates in ANSYS 2019 R2 here: https://bit.ly/2J6l5We
If you have any questions, comments, or would like to suggest a topic for the next episode, shoot us an email at podcast@padtinc.com we would love to hear from you!