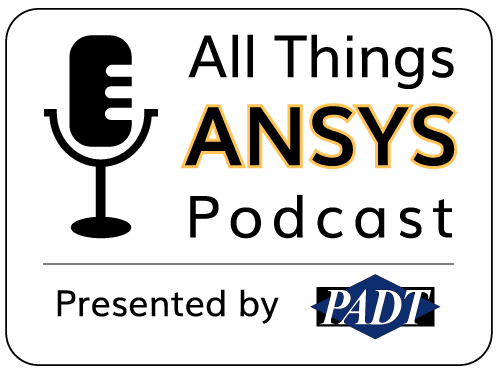 In this episode your host and Co-Founder of PADT, Eric Miller is joined by PADT's Senior Staff Technologist, Jim Peters for a discussion on the benefits of using ANSYS Motion to enable fast and accurate analysis of rigid and flexible bodies, and give accurate evaluation of physical events through the analysis of the mechanical system as a whole. ANSYS Motion uses four tightly integrated solving schemes: rigid body, flexible body, modal and mesh-free EasyFlex. This gives the user unparalleled capabilities to analyze systems and mechanisms in any desired combination.
If you would like to learn more about this update and see the tools in action, check out PADT's webinar covering ANSYS Motion here: https://bit.ly/2MsRATh
If you have any questions, comments, or would like to suggest a topic for the next episode, shoot us an email at podcast@padtinc.com we would love to hear from you!