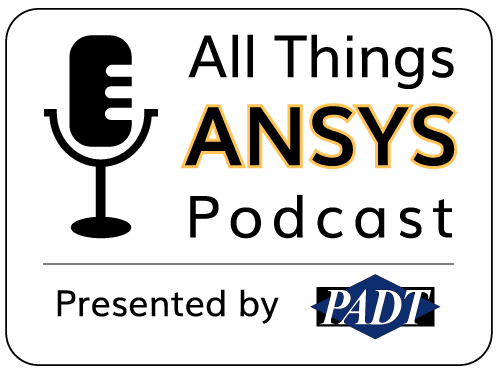 In this episode your host and Co-Founder of PADT, Eric Miller is joined by PADT's Simulation Support Manager Ted Harris, and CFD Team Lead Engineer Clinton Smith for a round-table discussion regarding new capabilities for Design Engineers in the latest release of the ANSYS Discovery family of products (Live, AIM, & SpaceClaim). Listen as they express their thoughts on exciting new capabilities, long anticipated technical improvements, and speculate at what has yet to come for this disruptive set of tools. 
If you would like to learn more about this update and see the tools in action, check out PADT's webinar covering ANSYS Discovery AIM & Live in 2019 R1 here: shorturl.at/gyKLM
If you have any questions, comments, or would like to suggest a topic for the next episode, shoot us an email at podcast@padtinc.com we would love to hear from you!