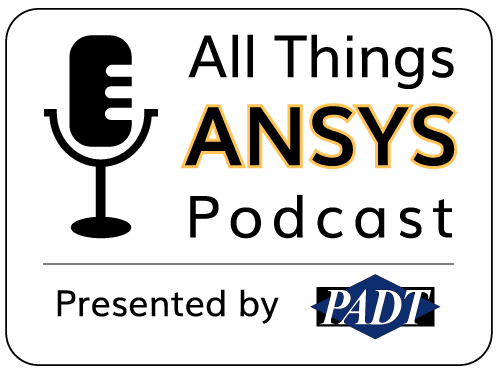 In this episode your host and Co-Founder of PADT, Eric Miller is joined by Sina Ghods from the Simulation Support Team and Judd Kaiser of ANSYS Inc. for a discussion on the latest offering from ANSYS: ANSYS Cloud; a tool that allows you to take advantage of the speed and computing power of ANSYS simulation products, all without the need for expensive hardware. Listen as they discuss the various capabilities and applications for this new tool and share their excitement about what impact this will have on the world of  engineering.  
Want to learn more about what to expect in ANSYS Cloud? Check out PADT's webinar covering everything you need to know about the tool's latest update.
Watch here: https://bit.ly/2U7blzj
If you have any questions, comments, or would like to suggest a topic for the next episode, shoot us an email at podcast@padtinc.com we would love to hear from you!