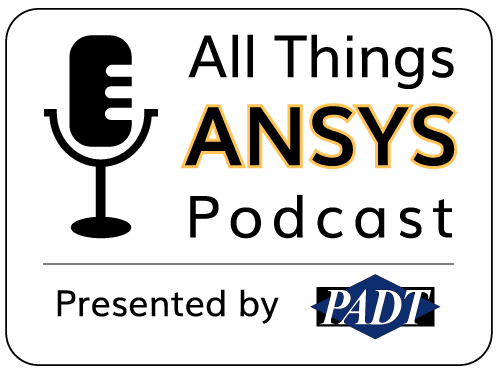 In this episode your host and Co-Founder of PADT, Eric Miller is joined by PADT's Specialist Mechanical Engineer, Joe Woodward to discuss how eigenvalue buckling can effect the load factor of a structure, and what applications it has for a variety of different projects. All that, followed by an update on news and events in the respective worlds of ANSYS and PADT.
For more information on this topic and some visual representation of what is being discussed, check out the blog post that inspired this episode here: http://www.padtinc.com/blog/the-focus/eigenvalue-buckling-and-post-buckling-analysis-in-ansys-mechanical
If you have any questions, comments, or would like to suggest a topic for the next episode, shoot us an email at podcast@padtinc.com we would love to hear from you!