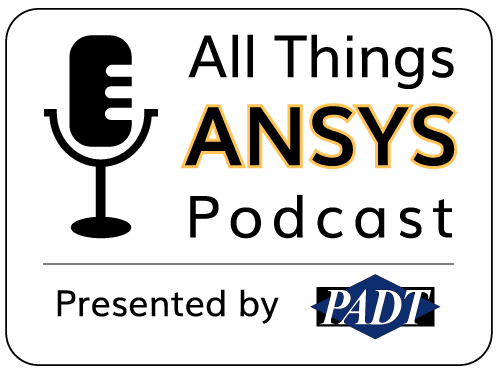 In this episode your host and Co-Founder of PADT, Eric Miller is joined by PADT's CFD Team Lead Engineer and PhD, Clinton Smith to discuss what makes ANSYS Ensight so special, including the boost it gives to both post processing speed and visualization quality by implementing ANSYS Ensight. All that, followed by an update on news and events in the respective worlds of ANSYS and PADT.
Want to learn more about the capabilities of ANSYS Ensight? 
Check out the recording of our webinar on the topic, including a deeper dive into what the tool is all about: https://bit.ly/2OI37Kf
If you have any questions, comments, or would like to suggest a topic for the next episode, shoot us an email at podcast@padtinc.com we would love to hear from you!