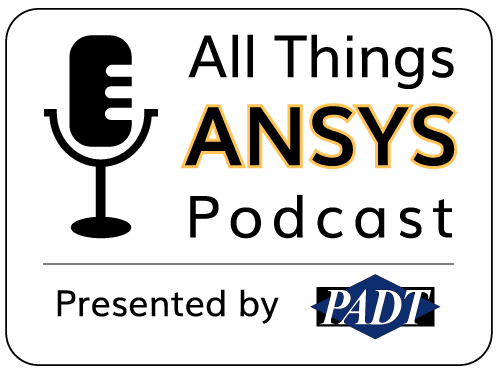 In this episode your host and Co-Founder of PADT, Eric Miller is joined by Arkajyoti Chang of Benchmark Electronics, Chris Grieve of Optis World, and Aaron Edwards & Andy Bauer of ANSYS Inc., for a discussion on where their companies fit into the world of simulation, focusing on applications such as autonomous vehicles, chip packaging, antenna design, and more, as well as a brief synopsis of what they will be discussing at the upcoming Arizona ANSYS Innovation Conference on Wednesday, October 3rd. All that, followed by an update on news and events in the respective worlds of ANSYS and PADT.
For more information on the Arizona ANSYS Innovation Conference & a link to register visit: https://www.padtinc.com/AZInnovation18.html
If you have any questions, comments, or would like to suggest a topic for the next episode, shoot us an email at podcast@padtinc.com we would love to hear from you!